---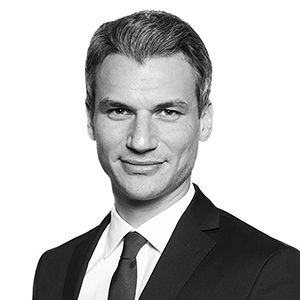 Deputy Portfolio Manager
Laurent Pommier joined ELEVA Capital in February 2020 as a Fixed Income Portfolio Manager.
Laurent began his career in 2010 at Groupama AM, gaining experience in managing across the fixed income asset class.
After taking care of the Firms Liability Driven Funds (LDI), he transferred to actively managed funds in 2013, working on both of Groupama' s flagship credit and aggregate funds.
With EUR 2.7bn AuM, Laurent has managed diversified mandates dedicated to large institutional groups, corporates, and open-ended funds including Groupama Oblig Euro. He has also co-managed, developed and significantly helped grow the range of absolute return funds offered by the Firm.
Laurent holds a Master in Portfolio Management from IAE Gustave Eiffel and has more than 10 years of experience in Fixed Income markets.