---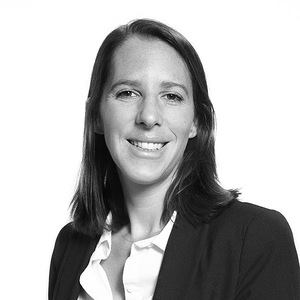 Fund Manager
Diane Bruno joined Eleva Capital in November 2018 as Portfolio Manager of the Eleva Leaders Small & Mid-Cap Europe Fund.
Diane began her career as an Auditor at Ernst & Young before becoming an Analyst at Natexis Bleichroeder. In 2007, Diane moved to the Buy-Side as an Analyst in AXA Investment Managers European Small & Mid Cap team. Two years later she joined Mandarine Gestion launching a Small & Mid Cap strategy, Mandarine Unique, which she subsequently managed for the past 9 years. Diane has managed up to €1.1bn in assets, generating an outperformance of more than 70% since the inception of the Fund. In 2015, Diane gained recognition for her performance, being named the "Best Fund Manager of 2015", at the AGEFI Forum Gestion d'Actifs. Diane is a graduate of ESCP and holds the CIIA diploma.
Diane has 15 years of investment experience.