---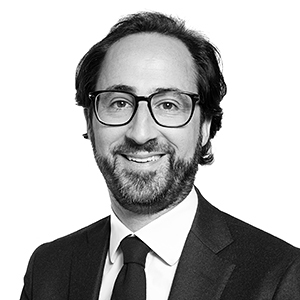 Partner & Deputy Portfolio Manager
Armand joined Eleva Capital in January 2015 as a partner and deputy portfolio manager. He is responsible for Healthcare and Consumer Discretionary. He is in charge of country intelligence for the Nordics.
Armand began his career with Rothschild & Cie in Paris in their M&A department. After six years, he moved to London to join the leveraged financed department of CIBC. He then joined Banque Syz & Co in London as a buy-side analyst and co-manager of the Oyster Global High Dividend, in charge of the European stock picking. He has been working with Eric for the last seven years as a deputy portfolio manager of its three European equity strategies, assisting in managing the funds and marketing them in Europe and Asia. He graduated from Cesem Reims and holds a Master in finance from EM Lyon.
Armand has 16 years of investment experience.